Calls for Submission: CLOSED
Strange Wars, Strange Religion, and Wight Christmas are now closed to submissions.
Speculative North is currently closed to submissions.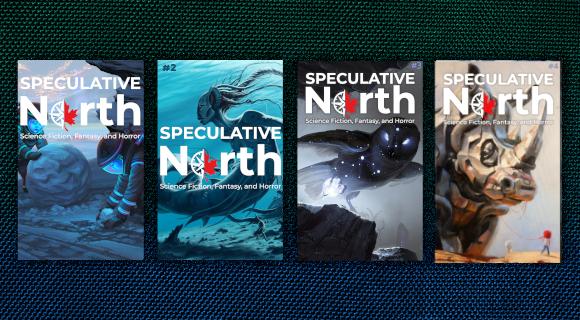 CURRENT STATUS: Speculative North magazine is currently closed to general submissions. We anticipate opening in August 2022.
Submission details:
Rights sought: worldwide print and digital rights, exclusive for a period of 1 month for originals, and non-exclusive for reprints
Length: up to 7500 words
Pay: CAD 2c/word for originals; 50% rate for reprints
Reprints allowed: yes, reprints are allowed, and paid at half the rate of originals
Multiple submissions allowed: no, only one submission is allowed
Simultaneous submissions allowed: yes, just please let us know promptly if it is accepted elsewhere
How to submit: submit using our submission form, which will be available when the submission window is open.