Speculative North, Issue #4 (February 2021)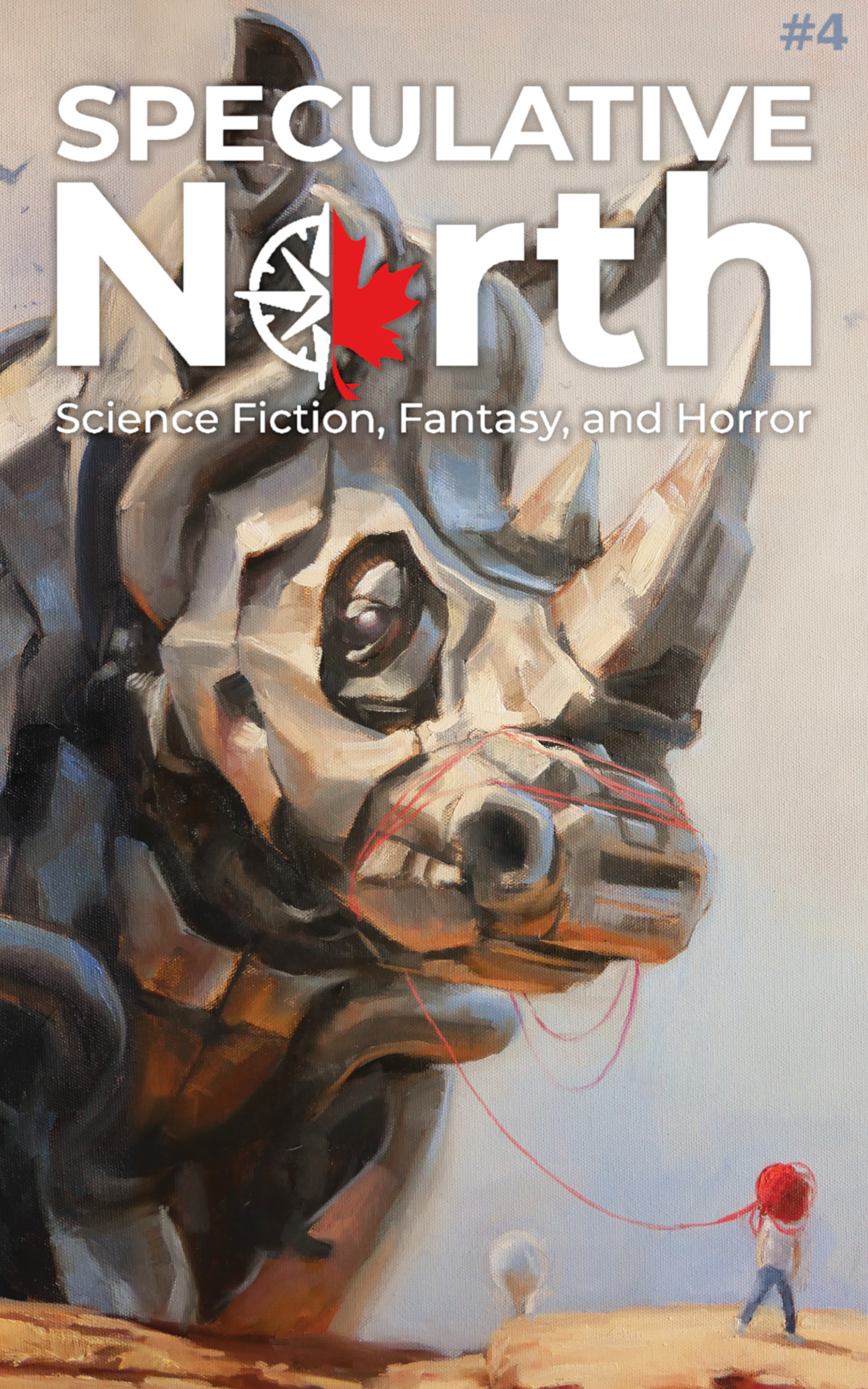 Featuring:
Covert Art by Dimitri Sirenko: "The Following", oil on canvas.
Fiction:

"The Cat's Tale," C.J. Carter-Stephenson
"Crystal Ash," Atalanti Evripidou
"Gone with the Fairies," T.A. Sola
"Hellion Babysitting Services," Jennifer Shelby
"Precious Junk and Swift Riches,", Ife J. Ibitayo
"A Woman of the Old School," Hugh J. O'Donnell
"The Messenger," Carleton Chinner
"Etched in Light," Deborah L. Davitt

Poetry: "Days and Nights in the Jeweled City," Bruce Boston and Todd Hanks
Interview with Dr. Michael Johnstone
Craft Article: "The Passive Voice"